---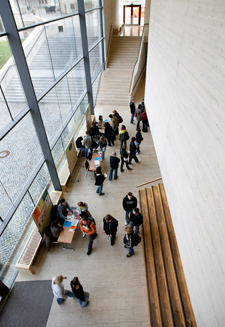 ---
Login into Contactus
Options
---
---
Contactus
Welcome to Contactus!

On this platform you can register for the Language Exchange Program (Sprachtandem-Programm) as well as for the cultural events organized by the International Office and PhD Network of Martin-Luther-Universität Halle-Wittenberg.
Events
Concerts, excursions, sports activities, and much more – we will show you Halle and its surroundings and help you make yourself familiar with the cultural and other aspects of life in Germany. On the following pages you can register for the upcoming cultural events organized by the University's "Culture Tutors" and PhD Network.
[ more ... ]
Courses
Every semester, the PhD Network offers German language courses at all levels for international doctoral candidates, postdocs and their partners. All classes are run by experienced teachers and take place twice a week in the evening. You can register for these courses on the following pages.
[ more ... ]
Language Tandem
German and international students, PhD students and scientists can participate in a language tandem. The Tandem teams can be formed, for example, from German and international students or international students from different language and cultural areas. You can search for tandem partners on Contactus.
[ more ... ]
---
---